16 1/2 Inch Long Extra Wide 180 Degree Rear View Mirror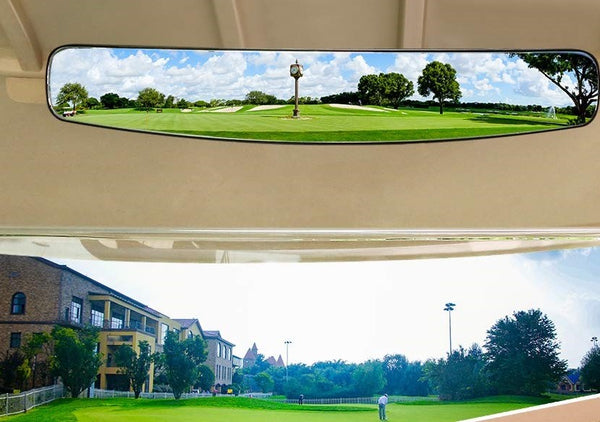 16 1/2 Inch Long Extra Wide 180 Degree Rear View Mirror
16.5" Extra Wide Panoramic Golf Cart Rear view Mirror

Size:2.75" x 16.5" mirror face, Curved to see everything behind you; 150 degrees behind you.

Easy to look into and see 150 degrees behind you! You can see just about everything behind your left and right hand shoulders

Easy to installed, with two provided self tapping screws. PLEASE MAKE SURE THAT YOU HAVE A SUITABLE SURFACE TO MOUNT TOO (i.e. metal crossbar).